My Blog
Posts for tag: braces
By Julie R. VanHoose, DMD, PC
December 30, 2014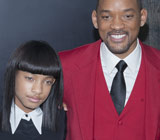 Her parents Will and Jada are Hollywood royalty, who helped her land her first acting role when she was 7. She released a hit single, "Whip My Hair," before she had quite reached the age of 10; shortly afterward, she was signed to a record label. Yet the young singer and actress Willow Smith has at least one thing in common with plenty of 'tweens and teens across America: She needed to wear braces to correct problems with the alignment of her teeth.
Why do braces seem to be a part of growing up for so many kids? One answer is because they work so well. Braces apply gentle pressure to the teeth through a thin, flexible wire called an archwire. Attached to the teeth with a metal or ceramic bracket, the archwire exerts a light force which causes teeth to gradually move into better positions. Sometimes, when additional force is needed, elastic bands or other appliances may be used in conjunction with braces.
Most everyone is familiar with the silvery metal "tracks" of traditional braces. But did you know that there are a number of other options too? For a more inconspicuous look, you may be able to have braces with tooth-colored ceramic brackets; then, only the thin archwire will be visible in your mouth. It's even possible in some cases to place the metal wires and brackets on the tongue side of the teeth. With this system, called lingual braces, the orthodontic hardware is truly invisible.
What if you didn't need metal braces at all? Some people can get good results using a system of clear plastic aligners instead of braces. The aligners are worn 23 hours a day, but can be taken off for cleaning and for important events. They work best for correcting mild or moderate alignment problems.
Still, plenty of people feel that if they're going to wear braces, they might as well flaunt them. That's why some types of braces are available with bands that come in different colors. When Willow's brother Jayden wore braces, he was reported to favor red and black ones. Jayden, who is about two years older than his sister, had his braces removed just before Willow got hers put on.
So if it turns out that you need braces, remember that lots of your favorite celebrities wore them too. And keep in mind that, depending on your own situation, you may have several options to choose from.
If you would like more information about braces or orthodontic treatment, please contact us or schedule an appointment for a consultation. You can learn more by reading the Dear Doctor magazine articles "The Magic of Orthodontics" and "Orthodontics for the Older Adult."
By Julie R. VanHoose, DMD, PC
October 20, 2014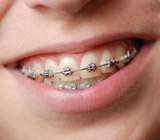 A beautiful smile has been proven to enhance your confidence and self-esteem. However, not everyone was born with the perfect smile. If you have an overbite, crowding of the teeth, too much space in between your teeth or missing teeth, then you may be a candidate for orthodontic treatment. With orthodontic treatments, teeth are moved into proper alignment by placing continuous, gentle forces in a carefully controlled direction with an orthodontic appliance.
Here are a few things you should know about malocclusions (bad bites) and orthodontics:
Causes. In many cases, bad bites are simply inherited. Malocclusions can also be caused by skeletal growth problems, and in these cases, early intervention with orthodontics can make a big difference. Acquired bite problems can be caused by trauma, thumb sucking and any premature loss of teeth.
Options. Nowadays, there are many different options available for those that require orthodontic treatment. In addition to traditional braces, which are applied to the front of the teeth, there are now braces that can be attached to the back of your teeth. Another popular option is clear orthodontic aligners, an alternative system to traditional braces that use a sequence of clear, removable and custom-fitted trays to gradually straighten your teeth.
Age. The American Association of Orthodontists recommends that children should be evaluated for orthodontic problems no later than age seven, as early detection and action helps to avoid more difficult treatment later in life. One out of every five orthodontic patients today is an adult, so remember that it is never too late.
Time. While treatment time will vary, you can expect it to range from one to three years, depending on the severity of the problem. However minor tooth movement may take as little as six months.
Maintenance. Remember that once your treatment has concluded, the work is not done. We will often recommend that you wear a retainer for a prescribed period of time to maintain your new, straight smile.
If you would like more information about orthodontics, please contact us or schedule an appointment for a consultation. You can also learn more by reading the Dear Doctor magazine article "The Magic of Orthodontics."
By Julie R. VanHoose, DMD, PC
June 13, 2014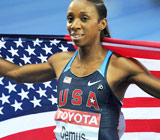 Lashinda Demus holds the U.S record in the 400 meter hurdles, with a time of 52.47 seconds, the third fastest ever recorded. While her twin 5-year-old boys cheered her on, she brought home a silver medal from the 2012 London Olympics. But when it comes to her full set of upper and lower braces, there's no silver to be seen!
Demus is a top-ranked competitor, a wife and a mom — and an adult who is currently in orthodontic treatment. With her orthodontist's approval, she chose clear ceramic braces. These are just one of the treatment options available to adult patients, many of whom prefer a less noticeable style of orthodontic appliance.
As many as three-quarters of adults are thought to have some form of orthodontic problem. Common issues include teeth that are crowded too closely together, or ones that have drifted too far apart after an extraction or other tooth loss. It is believed that straightened teeth are easier to clean and better for chewing — they can also improve an adult's social life, and even his or her career prospects!
Some grown-ups may hesitate to consider orthodontic treatment because they remember the "railroad tracks" they saw in junior high school. In fact, there have been many changes in orthodontic appliances in the past few years. Two popular choices for adults are colorless braces (the kind Demus wears) and clear orthodontic aligners.
Colorless ceramic braces are made of high-tech composite materials. They resist staining, and are less noticeable because their translucent appearance blends with the teeth. Often, a single wire is the only part that's plainly visible. Sometimes it's even possible to place them on the lingual (tongue) side of the teeth.
Clear aligners are an alternative to braces that are available to adults and teens. Instead of wires and attachments, these consist of a series of transparent, removable trays that are placed over the teeth and worn 20 hours per day. Over a period of six months to two years, the teeth are gradually straightened as you progress from one computer-designed tray to the next. Best of all, you can remove the trays completely to clean your teeth, and for important occasions.
Which one is right for you? It depends. While aligners have been successful in treating mild to moderate spacing issues, more difficult problems with the bite may require a more traditional form of braces. Also, there are a few health problems which might need to be attended to before orthodontic treatment is begun. The best way to learn about your options is to come in for a consultation. But remember: if you want a better smile, it's never too late.
If you would like more information about orthodontic choices, please contact us or schedule an appointment for a consultation. You can also learn more by reading the Dear Doctor magazine articles "Orthodontics For The Older Adult" and "Clear Orthodontic Aligners."