My Blog
Posts for: November, 2014
By Julie R. VanHoose, DMD, PC
November 19, 2014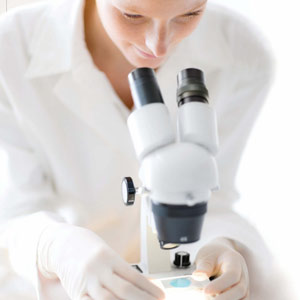 While it doesn't garner the star power of blood, saliva is still an important bodily fluid. A true multi-tasker, saliva contributes in many ways to the function and health of the body, from stronger teeth to more efficient digestion.
Here are six ways saliva helps your mouth and body function properly and stay healthy.
The mouth's natural cleanser. Bacteria are responsible for much of the dental disease that plagues us, particularly tooth decay and gum disease. Saliva clears the mouth of food remnants, bacteria's primary feeding source, after we eat. This leaves a cleaner mouth and fewer bacteria to cause infection.
The immune system's partner. Saliva contains an antibody called Immunoglobulin A (IgA) that attacks disease-causing microorganisms. Along with secreting other antibacterial agents like lactoferrin and lyzozyme that curb the growth and development of bacteria, saliva serves as the body's first line of defense against pathogens entering through the mouth.
Acid neutralizer. The optimal oral environment is a neutral pH of 7. Many of our foods and beverages, though, are highly acidic, which can raise the mouth's acid level. The acidic environment causes the minerals in tooth enamel to soften and dissolve (a process called de-mineralization). Saliva restores the balance by neutralizing any remaining acid after we eat (a process that takes about 30 to 60 minutes).
Mineral replacer. Even under normal conditions, enamel will de-mineralize to some extent whenever the mouth becomes acidic. Saliva restores some of the enamel's lost minerals like calcium and phosphate while it's neutralizing acid. If fluoride is also present in saliva from fluoridated drinking water or toothpaste, it too is absorbed by the enamel making it stronger and more resistant to acid attacks.
Digestion enhancer. Saliva lubricates the mouth while we eat, making it easier for us to chew (and taste) our food. Saliva also releases the enzyme amylase as we chew to break down starches before the food enters our stomach. The end result is more efficient and comfortable digestion.
The wave of the future in diagnostics. Like blood and urine, saliva contains genetic and disease markers that could tell a physician if a patient has a certain condition. Since collecting a saliva sample is much easier than with these other bodily fluids, diagnosing disease with saliva will become more prevalent as more calibrated devices reach the market.
If you would like more information on the role of saliva in the body, please contact us or schedule an appointment for a consultation. You can also learn more about this topic by reading the Dear Doctor magazine article "Saliva."
By Julie R. VanHoose, DMD, PC
November 04, 2014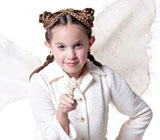 The Tooth Fairy has been easing the process of losing baby teeth for hundreds of years — at least 500 years according to one authority on the subject. Her name is Brady Reiter, and while she looks only age 11 in earth years, she is actually a 500-year-old Tooth Fairy; at least she plays one on DVD.
Brady is the star of Tooth Fairy 2, a new DVD comedy also starring Larry the Cable Guy as a novice Tooth Fairy doing penance for questioning the existence of the magical sprite who leaves payment under pillows for lost teeth.
In a charming interview with Dear Doctor magazine, Brady says it wasn't very difficult to play an ancient tooth fairy trapped in a child's body.
"I'm kind of more mature than an average 11-year-old because I have older brothers and sisters," Brady told Dear Doctor. "It was kind of just connecting with my inner 500-year-old. It was very fun to play a character like that!"
Brady also enjoyed working with Larry, who dons a pink tutu and fluffy wings for his role.
"In hair and makeup every morning, he'd be making all these jokes," she said. "He just cracked us up 100 percent of the time!"
But as much fun as Brady had on the set, her character, Nyx, is all business. And that's how Brady, who recently lost her last baby tooth, has always believed it should be.
"My whole life I thought the Tooth Fairy is just like Nyx," Brady said. "They know what to do, they come in, they're professionals, you don't see them and they never make a mistake and forget your tooth. Just like Santa Claus, tooth fairies are very professional."
Brady also told Dear Doctor that she is very excited to be helping the National Children's Oral Health Foundation fight childhood tooth decay as spokesfairy for America's ToothFairy Kids Club. The club offers kids personalized letters from the Tooth Fairy along with lots of encouraging oral health tips and fun activities.
If you would like to enroll your child in the club — it's free! — please visit www.AmericasToothFairyKids.org. And to make sure your child's teeth and your own are decay-free and as healthy as possible, please contact us to schedule your next appointment.