My Blog
Posts for: September, 2014
By Julie R. VanHoose, DMD, PC
September 24, 2014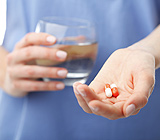 One of the possible side effects of dental work is the introduction of oral bacteria into the bloodstream, a condition known as bacteremia. Although not unusual — it can also occur when you eat or brush your teeth — bacteremia could trigger a dangerous infection for some patients.
For many years, we in the dental profession have taken extra precautions with two such categories of patients: those with congenital ("at birth") heart conditions who are more susceptible to infective endocarditis, a life-threatening infection of the heart lining or heart valves; and patients who've undergone joint replacements and are at a higher risk of developing blood-borne infections at the replacement site. It's been a standard practice for many years to administer antibiotics to patients in these two categories sometime before they undergo a dental procedure as a way of curtailing the effects of any resulting bacteremia.
Recently, however, the guidelines for antibiotic pretreatment for dental work have changed as two major medical associations have revised their recommendations on the procedure. The American Heart Association (AHA) now recommends dentists administer antibiotic pretreatment only to heart patients with a history of endocarditis, artificial valves or repairs with artificial material, heart transplants with abnormal heart valve function and other similar conditions.
Likewise after a series of joint studies with the American Dental Association on infections in dental patients with orthopedic implants, the American Academy of Orthopedic Surgeons no longer recommends pretreatment for artificial joint patients. It's now left to the dentist and patient to determine whether antibiotics before a procedure is appropriate based on the patient's medical history. For example, premedication may still be prudent for joint replacement patients with compromised immune systems caused by systemic illnesses like cancer or diabetes.
Although the guidelines have narrowed, it's still important for you tell us about any heart condition you may have, or if you've undergone any type of joint replacement therapy. It's also advisable for you to discuss with your primary doctor how your condition might be impacted by any proposed or scheduled dental procedure. Our aim is to always minimize any risk to your overall health as we treat your dental needs.
If you would like more information on antibiotic treatment before dental procedures, please contact us or schedule an appointment for a consultation.
By Julie R. VanHoose, DMD, PC
September 09, 2014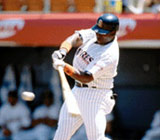 Chewing tobacco is a known cause of oral cancer, yet many a Major League Baseball player has been seen walking onto the field with a round tin visibly poking out of his back pocket. That was before this year. Recognizing the influence big-leaguers have on their young fans, MLB players agreed to a new contract that limits their use of chewing tobacco and their ability to carry it around their fans. The 2012 season is the first to be played under the new rules, which were championed by Baseball Commissioner Bud Selig.
One player who used smokeless tobacco heavily is Baseball Hall of Famer Tony Gwynn. The former Padres slugger earlier this year endured 14 hours of surgery to remove a cancerous growth from the inside of his right cheek and graft a nerve from his shoulder to replace a facial nerve damaged by the tumor. This was Gwynn's second cancer surgery in less than two years.
When it comes to oral cancer, the importance of early detection can't be stressed enough. Unfortunately, this form of cancer is not usually detected until a late stage so the overall survival rate is poor, with only 58% surviving five years after treatment. Yet when oral cancer is detected while a lesion is small, survival rate exceeds 80%. That's why an oral cancer screening is always part of your dental check-up or regular cleaning appointment at this office.
During this screening we will examine your face, neck, lips, mouth, tongue and the back of your throat for any suspicious lesions (sores or ulcers) or lumps. Of course, if you notice any unusual lesions, or color changes (white or red patches), anywhere in your mouth that do not heal within two-three weeks, please come in to see us as soon as possible. And if you need help kicking a tobacco habit, we can advise you on how to get it.
If you would like more information about oral cancer, please contact us or schedule an appointment for a consultation. You can also learn more by reading the Dear Doctor magazine article "Oral Cancer."